PodCasts with William Hiltz
Listen in as William Hiltz talks about embezzlement, employee dishonesty and ways to prevent fraud in your practice.
Busting Dental Fraud & Embezzlement with Bill Hiltz
Dentistry Uncensored with Howard Farran
Talking with the Tooth Cop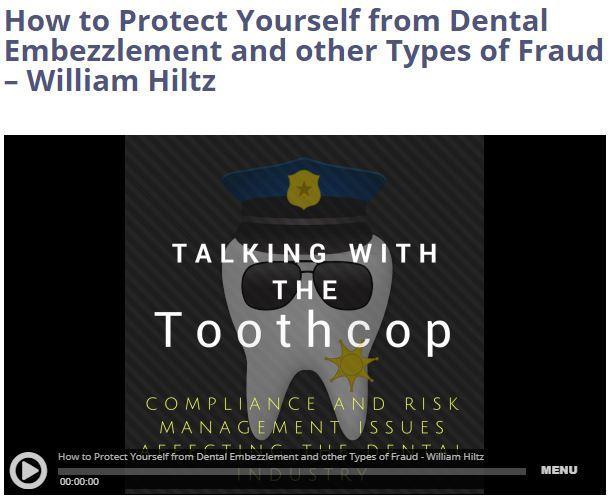 Outline of This Episode
[0:28] I welcome my guest, William Hiltz.
[4:00] What William looks for with unauthorized refunds.
[12:20] Set the tone from the top!
[18:15] What should you do if you suspect a staff member of stealing?
[32:30] Why you need controls and monitors in place.
[35:30] Set and forget controls you can use.
[37:30] Ignorance is not a solution!
[39:20] Closing thoughts.
---
Mommy Dentists in Business – Dr. Grace Yum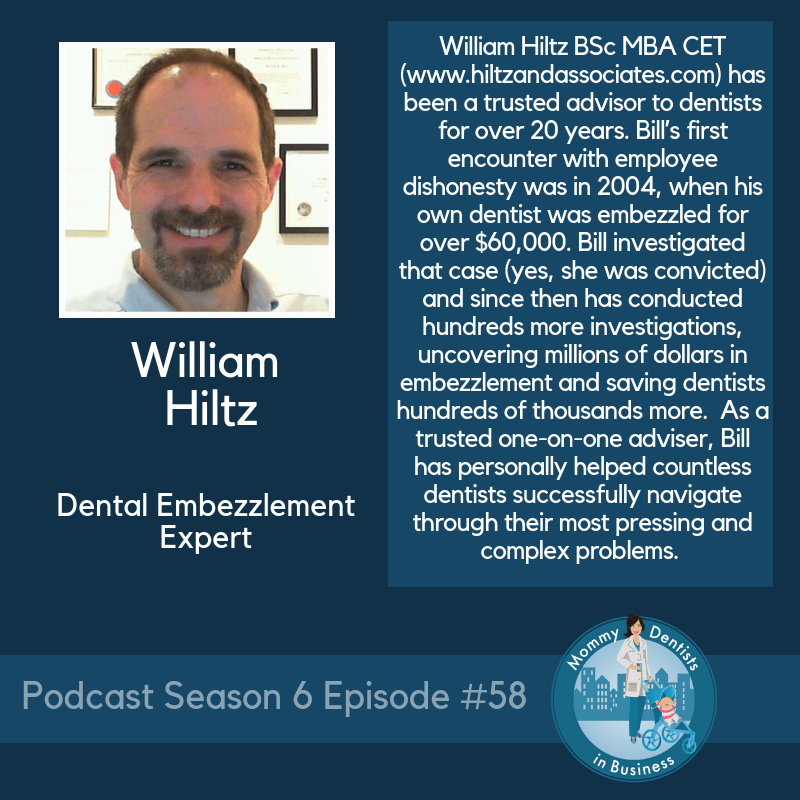 ---