William "Bill" Hiltz BSc MBA CET
About me: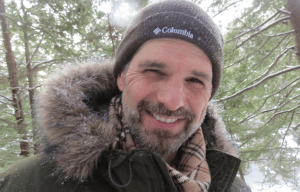 I truly enjoy helping my clients resolve their most pressing and complex business problems.
I have a broad and extensive knowledge in science, business, engineering and information technology.
My personal blog is Dental Fraudbusters!. You can visit it here -> https://dentalfraudbusters.com
During my career, I have performed and managed over 600 fraud investigations, and have helped countless professionals in dispute and litigation matters.
Education
Dalhousie University
MBA '01
BSc Biology (Adv Major) '99
BSc Biology '98
Marine Institute
Diploma – Industrial Instrumentation 
Certification '83
Experience
Summary
Experienced in data auditing, data mining and data analysis.
Acknowledged expert in the detection, investigation and remediation of fraud and embezzlement in dental practices.
Published author and speaker on the subject of embezzlement in dentistry, and dental informatics.
Extensive experience as an adviser and consultant on issues related to embezzlement, healthcare fraud, investigative accounting, practice transitions, and operational matters.
Hiltz & Associates
August 2017 – Present
Founder, CEO
Prosperident Inc.
Chief Operating Officer / Chief Fraud Examiner / Chief Privacy Officer
October 2012 – June 2017 (4 years 9 months)
As Chief Fraud Examiner,  I performed the company's "difficult" fraud and embezzlement investigations and oversaw all fraud examinations conducted by Prosperident's investigators.
As Chief Operating Officer of Prosperident, I had full responsibility for the day-to-day activities of Prosperident's business and network infrastructure. 
As Chief Privacy Officer I oversaw all ongoing activities related to the development, implementation, maintenance of, and adherence to policies and procedures covering the privacy of, and access to, PHI in compliance with federal and state laws and Prosperident's information privacy practices.
Vice President / Chief Fraud Examiner
September 2008 – October 2012 (4 years 2 months)
Planned and executed fraud and embezzlement investigations; provided support to Prosperident's fraud examiners and intermediate analysts.
Extensive use of data analysis tools and advanced data mining techniques.
Expert at connecting the dots and quarterbacking the activities of other professionals, such as attorneys, prosecutors and law enforcement.
Prosperident – Co-Founder
January 2006 – August 2008 (2 years 8 months)
– Dental practice start-ups, buy-ins and buy-outs
– Dental practice profitability and business advisory services
– assisting dental practices in ownership transitional processes
– dental office fraud and embezzlement investigations
– dental office fraud detection and prevention services.
– consults on structuring associateships and partnerships.
– served as an advisory board member for the Order of Privacy Officers
– frequent lecturer in the areas of dental fraud, records security and confidentiality.
Maritime Medical Services – Dental Informatics Project Consultant
October 1997 – August 1998 (11 months)
Served as principal dental informatics consultant for the "DND Atlantic Health Care" project. (a multimillion dollar healthcare adjudication and records management system)
Researched, specified & selected dental management, EDI, graphical charting and digital radiography systems as per military tender specifications.
Negotiated and administered vendor contracts under stringent military specifications.
Liaised with client, vendors and lead project consultant (DMR) to determine the feasibility and
implementation of project changes.
Developed, supervised and delivered training and training materials to DND officers & staff at four Canadian Forces Bases during the implementation phase.
Effectively resolved conflicts in a highly volatile and political work environment.
Harris Beattie MacLennan & Company – Associate
November 2004 – December 2005 (1 year 2 months)
Harris Beattie MacLennan & Co. Limited, was a Halifax-based management consulting firm with clients
from across Canada and the US specializing in providing assistance in tax planning, practice transition and
healthcare economics.
During my associateship, I was responsible for developing the "dental" side of HBMCO by providing
management consulting services to dental professionals.
Freelance Consultant
September 1994 – April 2001 (6 years 8 months)
Provided a variety of technical and training services for multiple clients
Dental Informatics, Dental Management Software
Retail and Commercial Point of Sale
Programmable Logic Controllers,
My first embezzlement case.
The one that started my journey.