My Promises to Dental Consultants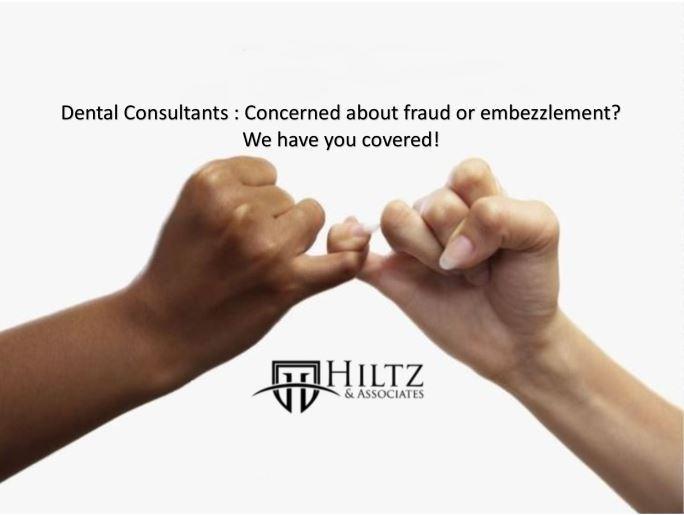 Dentistry is one of the most embezzled professions.
Let's help to make it better!
Hello FELLOW Dental Consultant!
If you are like me, then you know that keeping your clients happy requires hard work, dedication and delivering on promises.
Please download My Promises to Dental Consultants
…download also includes a checklist of things you "should, and should not do" when you suspect dental embezzlement is occurring in your client's practice! 😯
Thank you for visiting.
Kind Regards,
William Hiltz, BSc MBA CET
CEO – Hiltz & Associates
Curator – Dental FraudBusters
Instant Download*
*a PDF file will be instantly download. Your email address will be added to my newsletter. You can opt out at anytime.
Hey, would you like to share your consulting knowledge and experience on Dental FraudBusters?
Click the image below for more details