Dentrix Audit Trail • Expert Review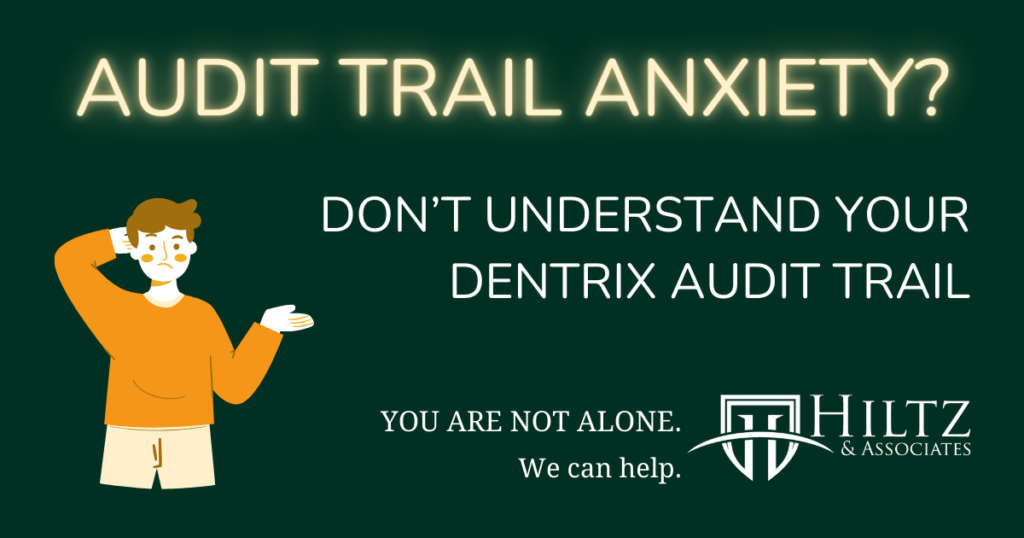 ---
This offer is for DENTRIX PRACTICES WITH annual COLLECTIONS of $1.5 million or less.
Don't use Dentrix?
Collections greater than 1.5 million?
Contact Hiltz & Associates for more information.
---
Most dentists find the Dentrix Audit Trail Report difficult to understand.
That is not suprising. It takes time, effort and regular use to become proficient in interpreting the various events that Dentrix records in its audit trail.
Why is the Audit Trail so important?
The Dentrix Audit Trail Report is a valuable tool for detecting discrepancies in billing and payment entries, and uncovering instances of fraudulent activity within the office.
The audit trail tracks modifications, deletions, and date changes made to patient and financial data, as well as changes to appointments, provider allocations, and the family file.
In essence, the audit trail can help to identify whether a financial discrepancy was the result of an unintentional human error, willful neglect, or malicious intent.
Let an Expert review your Dentrix Audit Trail Report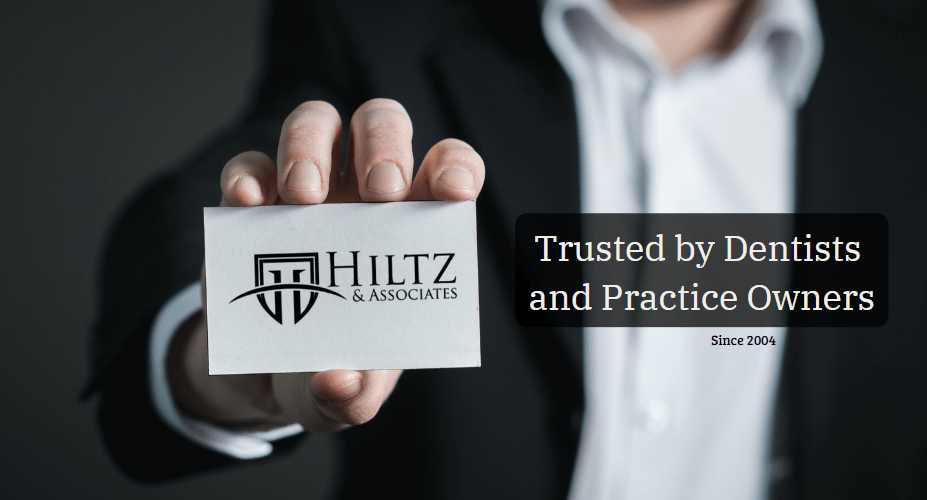 HERE IS The Offer:
William Hiltz will personally conduct an examination your Dentrix Audit Trail Report to identify areas of concern, and report back to you.
The objectives are:
To help you gain a better understanding of what goes on behind the scenes in your Dentrix software.
To identify patterns inconsistent with normal day to day operation. Patterns that are indicators of:

employee incompetence (making frequent and unnecessary errors),
willful neglect (employee is not doing their job) and
financial misconduct (employee fraud and embezzlement)

HOW THE EXPERT REVIEW WORKs:
After you register for your Dentrix Audit Trail Expert Review:
We will provide you with our Business Associate Agreement.

The Business Associate Agreement is to ensure our compliance with privacy law and explains how we will properly safeguard your patient information in accordance with HIPAA privacy law requirements.

You will be asked to provide us with a copy of your Dentrix Audit Trail Report for a date range of 6 months (min) to 12 months (max).

We will provide you with instructions on how to prepare the audit report and securely upload it to us.

You will be asked to complete our "Pre-review Questionnaire".

Questions are multiple choice.
There is room to include any comments and remarks that you feel are relevant to your situation.

When we receive your information, William Hiltz will review your Dentrix Audit Trail and questionnaire responses. This review can take 1 to 3 business days.
When the review is completed, William will meet with you to discuss his findings, answer your questions, and make recommendations.

Meetings are conducted by video (Microsoft Teams) or by Telephone; depending on your situation.
Meetings are for one-hour and can be booked online.

After the meeting, William will return a "marked up" copy of your Dentrix Audit Trail Report with his comments and remarks.
PAYMENT AND REGISTRATION
After PAYMENT processing, YOU WILL BE SENT TO THE REGISTRATION PAGE