How can we help you?
We remove uncertainty and resolve concerns for dentists and practice owners facing issues related to fraud, embezzlement, financial misconduct or employee dishonesty.
If you are a dentist or practice owner and suspect that someone is stealing from your practice; make the call. Initial consultations are free, and your privacy is assured.  In many cases, we can resolve concerns over the phone.
"For many dentists, the topic of embezzlement is confusing, and they procrastinate because of fear, uncertainty or doubt.  Meet with me for 30 minutes to discuss your concerns and you will receive a level of expert focus and direction that is second to none."
William "Bill" Hiltz BSc MBA CET

Unique Experience
We have a deep understanding of fraud and embezzlement affecting dentists and practice owners.  We draw on over 20 years' experience and look beyond the numbers (and the charts) to effectively deal with the legal, business, economic and dental realities of each situation.
Our accounting, auditing, data analytic and investigative skills are second to none, and our experience allows us to communicate complex information, clearly and concisely, to our clients, and other third parties who may be involved. (e.g.: commercial crime underwriters, litigation attorneys, law enforcement, and prosecutors)
This short video will help explain some of the things we do.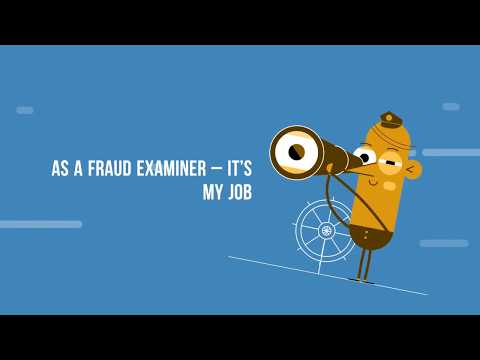 Services
Consultation  – Level 2 Assurance

Two (or more) private consultations with dentist or practice owner to review and discuss concerns.

Exploratory Examination – Level 3 Assurance

Performed offsite to ensure secrecy.

Diagnostic Examination – Level 4 Assurance

Performed offsite to ensure secrecy

Data Audit & Forensic Investigation – Level 5 Assurance
Litigation Support Services

Valuation disputes
Disputes between Buyers and Sellers
Business disputes between owners

Fraud Prevention & Controls
Assurance Levels
Level 1:  Little or no confidence in the validity of findings. No conclusions drawn.
Level 2:  Some confidence in the validity of findings and conclusions.
Level 3:  Medium confidence in the validity of findings and conclusions.
Level 4:  High confidence in the validity of findings and conclusions.
Level 5:  Very high confidence in the validity of findings and conclusions.
Fees
We keep our overhead expenses low and this is reflected in our fees.
Our fee for an "exploratory examination" to look for evidence of stealing starts at $1800, and we never promote or recommend any unnecessary services to line our own pockets.
We work secretly and offsite to ensure your confidentiality.
We are experts in:
Prevention: we can recommend and implement internal controls in your practice that will reduce or remove opportunities for employee theft.
Detection: examine and analyze your practice data and business records to look for evidence of a financial crime.
Investigation: investigate, identify, verify and report losses; intended for internal use, or to support recovery and prosecution.
Remediation: assist with financial recovery from employee dishonesty insurance, settlement negotiations or civil litigation.
Litigation Support: provide expert reports to support any contemplated action or litigation proceedings.
Data Valuation: appraise the value of your practice's electronic data for insurance or buy/sell purposes.
Data Analytics: analyze practice data for errors, omissions, and other anomalies
Sometimes, the answers are right in front of you.