Services and Fees
 This short video will help explain some of the things we do.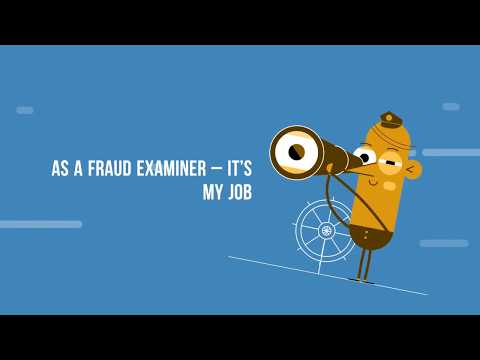 Initial Consultation
"For many dentists, the topic of embezzlement is confusing, and they procrastinate because of fear, uncertainty or doubt.  Meet with me for 30 minutes to discuss your concerns and you will receive a level of expert focus and direction that is second to none."

William "Bill" Hiltz BSc MBA CET
Professional Services
EXPLORE is indicated when you want an expert to take a "look see" at your situation and provide you with unbiased advice. (Rule #4)
EXPLORE is an exploratory fraud examination. We conduct a gross study of your practice to assess if the "symptoms being observed", are consistent with financial misconduct or other reasonable cause.
EXPLORE begins with a private consultation by phone to discuss your concerns; followed by an exploratory examination and recommendations.
DISCOVER is indicated when it is both reasonable and likely to assume that that fraud or embezzlement has occurred.
DISCOVER is a diagnostic fraud examination of your practice's financial and business records systems.
DISCOVER will "secretly" test for the presence of financial misconduct in your practice.
If confirmed, we will advise you promptly and provide you with nesessary guidance.
ENFORCE is indicated when instances of financial misconduct have been confirmed, and a need for loss quantification and recovery prognosis exists.
ENFORCE is forensic fraud investigation of your practice's financial records to document the methods used to steal, and the total financial loss to the dentist or practice owner.
ENFORCE will provide you with a comprehensive forensic report of losses to support your insurance claim, and civil or criminal prosecution.
HOVER is a "continuous"assurance program that regularly checks for errors, fraud, and inefficiencies in your practice's financial data.
HOVER uses proprietary assurance testing methods to provide assurance that the financial data in your practice management software (and the amounts transacted by your bank) are a faithful an accurate replication of the true state of affairs.
HOVER is a monthly auditing program and renewable on an annual basis.
Continuous audits
are considered to be the most detailed.
COMFORT provides answers to your most difficult questions.
You deserve COMFORT, and it's coming soon
COMFORT can be yours for as little as $995!

Sometimes, the answers are right in front of you.