Hiltz & Associates Blog
Fraud, Embezzlement and Risk in the Dental Office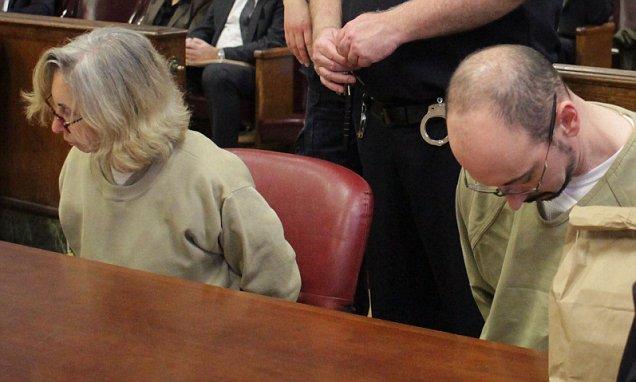 August 2017
The woman charged with murdering her businessman husband more than 20 years ago has finally appeared in court in New York this week.
Roslyn Pilmar, 60, and her brother Evan Wald, 43, are accused of murdering her husband Howard Pilmar outside his Manhattan office in 1996.
Howard Pilmar, 40,  was stabbed 25 times in the neck, chest and back, with several wounds inflicted after he had died.
Police noted at the time that his wallet was not stolen after his killing. Prosecutors have alleged that Pilmar stood to gain a lot by her husband's death.
She was given close to $1.5 million in a life insurance payout and came into her late husband's businesses and two homes, according to CNN.
Howard – whose office was just by the Empire State Building – was the owner of the multi-million dollar King Group, including King Office Supply and Philip's Coffee Bar.
Roslyn and Wald were formally charged at Manhattan Supreme Court with second-degree murder in August.
Accusations: Nearly 21 years after his death, Pilmar and her brother, seen in a New York court this week, were charged with the murder of Howard Pilmar
In a statement, Manhattan District Attorney Cyrus Vance Jr said that at the time the murder 'shocked New Yorkers' and 'mystified law enforcement' while the killers 'eluded justice'.
He added: 'But, in the more than two decades that have passed since Howard Pilmar was brutally stabbed to death, prosecutors in my office's Cold Case Unit and NYPD detectives never forgot this shocking crime.
Howard Pilmar was 40 when he was stabbed 25 times outside his office in Manhattan, which was just by the Empire State Building   'I thank them for their dedication, and hope that this prosecution will bring closure to Mr Pilmar's loved ones.'

It is alleged that dental hygienist Roslyn was in financial dire straits in March 1996 after embezzling $200,000 from her dentist employer.
According to Vance Jr, she pleaded guilty to the theft in 1999.
Roslyn's lawyer, however, said her client's money concerns were not evidence of a murder.
Assistant District Attorney Elizabeth Lederer, meanwhile, said the case is 'one of the most compelling' she has ever seen.
According to the New York Daily News, she said: 'His throat was slashed. He was stabbed 25 times, some of the injuries were post-mortem. It was clearly a crime of rage. There was nothing taken from him.'
She added: 'The mere fact that she was in the office that night was startling to everybody who knew her and worked there.'
Related: https://nypost.com/2017/08/15/wife-accused-of-cold-case-murder-used-insurance-payout-for-lavish-trips/