---
This blog was moved in 2019
There is a new home and a new name!
---
Sep 20, 2018 – A Franklin County woman was charged Friday for fraudulently crediting refunds from her employer, a Sunset Hills pediatric dental practice, to her own credit cards. ("I frequently encounter this scheme during audits." – William (Bill) Hiltz BSc MBA CET)
Sandra S. Howell, 49, Villa Ridge, was charged in St. Louis County Circuit Court with felony stealing of $25,000 or more, a Class C felony.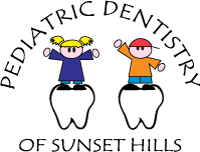 According to the probable cause statement filed by Sunset Hills police in the St. Louis County Prosecutor's Office, the Sunset Hills Pediatric Dentistry was notified by a credit card company that numerous fraudulent refund transactions totalling $25,473.97 had been issued by the practice to four different credit cards in 2017 and 2018.
The transactions all were entered when Howell was logged into the office computer system, police said. The fraud occurred between Jan. 1, 2017, and Sept. 11, 2018.
Authorities said Howell first confessed to her employee and then to Sunset Hills police to stealing from the practice by executing the refunds and crediting the money from the practice to her own credit cards,
She also admitted that she attempted to alter the practice's records of the transactions in the computer system once the practice discovered the fraud.
Howell said she stole the money to pay medical expenses, according to the probable cause statement.
Prosecutors requested a $25,000 bond for Howell's release.
To view the original story click here