---
This blog was moved in 2019
There is a new home and a new name!
---
I was speaking with a dentist near Rocklin, CA recently and the subject of "Holly Keate" came up. The dentist asked me if I knew whether Holly returned to work as a dental office manager?  I decided to find out. Here is what the Internet dug up, and from what I can tell, Holly never went back to work as a dental office manager.
Some will recall that Holly's case gained a lot of press coverage in 2009. Back then, she was arrested at the airport on her way to Hawaii. She had embezzled her vacation money from a dentist.
November 2009 – Holly was sent to jail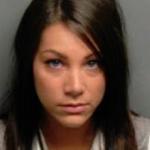 REFERENCE: Placer County GOV: https://www.placer.ca.gov/departments/da/news/2009/november/newsitem,-d-,keate
Holly Ann Keate, 24, of Rocklin, was sentenced Nov. 12 to one year in Placer County Jail for embezzling $47,431 from Roseville dentist Dr. Thomas Schlehofer.
Keate reportedly siphoned away the money for her own personal use between Aug. 25, 2008 and Jan. 22, according to Art Campos, Placer County District Attorney's Office spokesman.
In April, Roseville police arrested Keate just before she was to board a flight from Sacramento to Hawaii for a vacation. The former office manager pleaded no contest to a grand theft by embezzlement charge in September, Campos said Wednesday. Schlehofer, who owns Sierra Gate Family Dental, told Judge Colleen Nichols in a letter that Keate had deceived people and abused her position as a manager.
Keate reportedly pocketed cash payments from patients during her tenure at the office. It wasn't until she quit several months prior to her Hawaiian vacation that office staff discovered the theft, according to earlier reports about Keate's arrest.
Keate used the money to take vacations and have laser treatment and elective plastic surgery, Campos said. Schlehofer told the judge that the more than $47,000 Keate took meant coworkers could not receive bonuses and the office could not donate money to its sponsored charities, including an orphanage, Campos said.
The dentist said that ultimately, Keate's actions and theft "nearly collapsed the office." "She has abused her managerial position with malicious neglect of patients, their personal files, their credit cards and their cash,"
Schlehofer wrote. "She preyed on the senior citizens of our community knowing they did not have insurance and would pay cash." Keate was ordered to repay the dentist and will also be placed on five years probation as part of her sentence.
December 2010 – Governor Schwarzenegger awards trust
Reference: https://www.prlog.org/11117132-governors-trust-turned-holly-ann-keates-life-around.html
A young woman from Sacramento met with Governor Arnold Schwarzenegger at a unique ceremony at St James' monument after his Trust program helped "turn her life around".
Holly Keate, 25, spoke to the governor about how the trust helped her and why she has since become a Young Ambassador for charity.
She was at rock bottom when she approached The Governors Trust program but has turned her life around working with the youth charity.
Holly explained: "It was a truly great day. Governor Schwarzenegger was actually interested in us and what we had to say. I feel he has completed some wonderful work."
Feb 2014 – Listed on IMDB and YouTube
IMDB: https://www.imdb.com/name/nm7524875/?ref_=tt_cl_t3
YouTube: movie trailer "The Scrappers": https://youtu.be/bfZKUA93uLM
March 2018 – Changes name to "Harper"
On 03/06/2018 a name Change case was filed by In The Matter Of Holly Ann Keate in the jurisdiction of Los Angeles County Superior Courts, Van Nuys Courthouse East located in Los Angeles, California.
"Recall Holly was 24 years old when she stole $48,000 from Dr. Thomas Schlehofer to pay for plastic surgery.  Now, 10 years later, it appears that Holly may not have shaken her compulsion to keep having plastic surgery." – William Hiltz
Meet Holly Harper
Here is Holly today (from her FaceBook Page https://www.facebook.com/HollyHill44?lst=100003118482385%3A681544680%3A1544793215 )